Friday, June 30, 2006
Anti-CFF!

Monz spices up getaway "Fourth" Friday with some unspellable pasta and Del Amore spicy sauce. And in honor of independence day, we make a contribution to Chinese Food Friday without Monz or the staff eating Chinese. How is that possible? By telling you about Antoin Rezco and Jabir Herbert Muhammad (son of the late Nation of Islam founder Elijah Muhammad). Three of Rezco's restauratns were closed down at O'Hare International Airport after being accused of minoirity-business fraud (after the city of Chicago concluded that Muhammad was not really running the restaurants). Rezco's companies have also been accused in a lawsuit of owing $216,884. What does this have to do with CFF?

Well, one of the restaurant chanins linked to Rezco (and closed at O'Hare) is Panda Express, the same faux Chinese place that this blog criticized for improper use of our venerated term of tastiness! We do kinda like their orange chicken though.
0 comments
Thursday, June 29, 2006
Una Palabra!

MYL: "Hello, MonzYummyLunch!"
Monz: "It's the Monz! I'm not e-mailing lunch, I'm just telling you."
MYL: "Sock it to us!"
Monz: "I think you'll only need one word: Foot."
MYL: "You're right! Unless there's anything else we need to know."
Monz: "Yummy."
2 comments
Wednesday, June 28, 2006
Who Are You, and What Have You Done with The Monz?!
The call came in for the second straight day: "Live Lunch!" It was the Monz, who had ventured onto that "calle de los tres amigos" known to the rest of the world as Belvidere Avenue for some authentic Mexican food (nachos, pollo en mole, and a homemade papayua/orange/strawberry juice coctail) at
La Huitzuquena
! Delisioso! Alas, as our foreign editor (FE) only took four years of high school Spanish, we needed
Altavista
to translate their "historia".
The name of this restaurant comes the town where his proprietor Arming Alarcón, native of Huitzuco, Guerrero was born and grew and that from very small learned to elaborate tasteful tacos. "when young, we left to sell tacos that my uncle Gonzalo Kings I teach to us to prepare and indeed this obtained dream is in memory to" emphasizes Arming. "the idea arose approximately ten years, when of informal way we sold tacos in the dances that the celebration palace towards every 8 days" added. Taqueria and Huitzuqueña Restaurant are a business of all the Alarcón family, as much its Flavio wife, and their children contribute their sand granite, in the kitchen, the box, the cleaning, aim in all the services that all business of this type needs. He is possible to mention that Mr. Alarcón also runs by but of fifteen years the gardening business, or landscaping in you take care of it of Waukegan. So all the residents of this you take care of and the environs have a great place to happen to prove the different and exquisite Mexican subjects of gossip Guerrero style, as they are it: The marinated meat, Cured meat Huitzuco style, the Green Pozole, the broths of seafood, and of course, the traditional tacos. "This is a familiar tradition, from Mexico all my brothers are taqueros, and as I said before, this I must to my uncle who outside stops we as a father" Ends up saying Arming Alarcón, a countryman of Huitzuco, to that we emphasized by its dedication, persistence, and unit family father I invite them then, to that they come to enjoy this flavorful food, and asi to feel near Huitzuco! Rafael Iriarte Benitez Webmaster de Huitzuco.com
And isn't that what we're all about here at MYL? -- elaborating the tasty tacos that are Monz' lunch!
2 comments
Tuesday, June 27, 2006
No They Can't Take That Away From Me!
Yesterday a certain beverage sent the EIC for a stroll down memory lane. One of the finest, if not the finest, beers the EIC has ever tasted, was a freshly brewed wheat ale, consumed with the Monz and the Feez at Flatlanders brew pub in Riverwoods Illinois. The beer was crisp and fresh, the burgers were juicy, the conversation was snapping (how could it not be with Monz, as well as Feez, at the table) -- even driving the tipsy Monz home in his black Pontiac somethingornother wasn't completely unpleasant. Since then the EIC has consumed many a wheat ale. So imagine his disgust at encountering the licorice-mediciney monstrosity that surely is a candidate for
Worst. Beer. Ever.
.
Oh well, they can't take away our memories. And nobody better take away this trailblazing lunch from the Monz, as he strikes out into the great unknown, landing at
Gator's Wing Shack
, and like Toby Keith, shocks us all by not ordering wings but the jalepeno buffalo chicken wrap and a house salad with Italian dressing.
0 comments
Monday, June 26, 2006
Guess Who's Coming to Lunch?!
Are we saying...?! We're not saying, we're just saying! Of course, how else would we be able to tell you that "Vice" President Cheney's favorite lunch is Chicken Florentine: defrost two packages of frozen spinach and suate them in butter/garlic/thyme/basil, then combine them with five cups of cooked/sliced chicken and top it with a sauce made of chicken broth, flour, half-and-half and cut-up pieces of ham, then cover all this with parmesan cheese and bake it at 400 dsegrees for 20 minutes? We informed the Vice President (VP) that this indeed sounds yummy, but it's too late for this year's yummify the monz' lunch contest. Thus, Monz makes do with a delicious harvest turkey sandwich from the CSC and a delicious apple from home.
3 comments
Friday, June 23, 2006
Confusion!
It started as a lark. Now we're not so certain. We decided it would be fun to test recent news reports that people who are self-employed are happier than those who are not. So we gave Monz the
lawyer career change quiz.
. Monz scored a six, which allegedly indicates "Time to dust off the resume and jump start your career again." But we sneered at such negativity since 1) this test comes from an attorney search firm, 2) even a perfect "no problem" score of 0 provided for a job change and 3) there were three higher levels with comments like "loyalty does not mean masochism."
Then we heard the voice message, as Monz reported on lunch from the road, his voice filled with defiance. "Four hamburgers, four cheesburger, and onion rings from White Castle. Deal with it!"
5 comments
Thursday, June 22, 2006
Tragedy into Triumph!
No insults or dogs here! True, it is sad that Monz committed to his yummy lunch of turkey meatloaf with
real
swiss cheese ("mushy, wet") and fresh watermelon from Anton's before
learning of this
. And yet, who is to say he didn't have the yummiest lunch in all the town? We further salute Monz' self-control, as the fat EIC would have probably just gone out and downed an additional lunch!
Earlier, we asked Monz how he celebrated the summer solstice. "I got naked and danced around like a pagan. Then I made fun of pagans."
2 comments
Wednesday, June 21, 2006
Lunch...Or No Lunch?!
We haven't heard from the food editor (FE) for a while, so we asked for a lunch recommendation fit for Monz. Here's what came back:
"Unlike many of my brethren, I have faith in the vox populi...at least when it comes to culinary matters. Thus, I was intrigued when I saw a flyer taped up to a glass case in my grocer's frozen food section. It appologized to shoppers looking for Stouffer's (tm)
Lean Cuisine Panini Sandwiches
, explaining that nationwide demand had exceeded supply and that Stouffer's was trying to ratchet-up production. Several weeks later I saw the sandwich's were back in-stock, so I picked one up (chicken club). At first I was reluctant to even try one, when one of our "Diners" informed me over the phone "Lean Cuisine?! That's for women! What are you doing buying something marketed to women?" But since it was already paid for, and if it's good Monz can hide the purchase through his Peapod order, I went ahead. The package boasted of a new
revolutionary
technology which made the bread crispy even though it was microwaved. This technology looked suspiciously like the grey metalic-coated cardboard things used to make microwave pizza crispy (which the FE's mother had some health concerns about when it first came out, but we trust time has resolved those), making this more a street corner disturbance than the return of Robspierre. Continuing to follow instructions, four minutes later (two minutes for cooking, two minutes for standing) the sandwich was taken out of the microwave, quickly assembled and consumed. Mmmmmmm! The bread was toasty! The tomato tasted like a cooked tomato! The meat was a little overseasoned, but overall we must say it was yummy! Try it Mark Monz! Just make sure Mrs. Monz is the one who picks it up."
Today Monz was busy picking up a couple of tamales (one chicken, one beef), a banana, grapes and some stringcheese from good old-to-him, new-to-you Anton's!
3 comments
Tuesday, June 20, 2006
Cryptic Yummy Lunch!
Riddle us this: what does
Anton's Fruit Ranch
have to do with Monz' lunch? Could it be the source of the delicious turkey meatloaf sliced thin on whole wheat bread, grapes, a banana and a different type of string chese? Hey, you're good! But you'll need to be psy-keek to get this next one (that or you bugged the myl offices): what does Anton's Fruit Ranch have to do with Monz and the disturbing picture (taken from a snoring medication ad!)? Hmmmmm!
2 comments
Monday, June 19, 2006
The Big Bucks!

We here at MYL are only human, and so it was inevitable that a crisis like the following would come up. Working overtime this weekend, the EIC worked up a great post to kick off the new week: funny, quirky, and of course (since it's Mark Monz' blog) informative. He handed it to our young pup intern to deliver it to the copy editor, who developed a case of Peterbradyitis. You know, that's when a bike messenger is given an important package, like architectural plans, and is more interested in grabbing some ice cream or something. Young pup swears that it is lurking somewhere in the office, but dilligent searching has not turned it up, and you, dear reader, must know what Monz had for lunch! The hard call had to be made: "run it!" So know that 1) the would be informative, funny, quirky post came from an ad in Natural Health magazine (we can hear you snickering already!) and 2) Monz had a surprise ruben from the Genessee Restaurant (surprising for both the selection, the lack of grease, and the rey bread shortage which makes us existentially question whether this was a reuben at all) with ketchupless fries. The results were surprisingly good!
0 comments
Friday, June 16, 2006
The Self-Satisfied Smug Sound of Success!
As predicted, Monz follows his muse (and his nose and ears) to the Waukegan Public Library, putting Chinese Food Friday on hiatus and digging into a pork steak sandwich from the beloved Obie's. What, we prayed tell, is a pork steak sandwich? "Heh! A fatty piece of pig, grilled, with mustard, ketchup and onions....I can't wait until next Friday, except it'll be something else!"
2 comments
Thursday, June 15, 2006
If You Wanna Be Our Luncher, You Gotta Make With Our Friends!

The call was made. The phone was picked-up. But all we heard was a distant Monz saying:

"Lettuce and tomato no mayo...swiss." We were later told we had experienced that rare phenomena of a live lunch! Corned beef and swiss on multigrain from the cfc.

For a future Monz lunch we recommend Spiced Quinoa with Fruit from Archer Farms (tm -- i.e., Target). Why? For starts, let us quote the expensive ad copy from the box: "Transport yourself to the spice markets of Casablanca with this meal. We combine the satisfying texture of quinoa, a nutritious grain, with the exotic flavors of Morocco, and add dried apricots and currants for a hint of sweetness. This intriguing dish is great on its own or paired with grilled meat or fish."

That "satisfying tecture" is like a mini, grainy tapioca, but it works! And it can be served hot or cold! And it only requires water and olive oil! And because Monz likes his quinoa with spiccccccccce.
2 comments
Wednesday, June 14, 2006
When It Comes to Law, Monz Wins!

You may have seen the recent jovial item in the news about the two feuding lawyers who couldn't decide where to hold a depositon -- either at one lawyer's office or the court reporter's office just down the block -- so the judge ordered they play rock, paper, scissors for it. One lawyer said he would open with rock, since his case was a solid as a rock. An expert predicted that both lawyers would choose paper, because lawyering uses so much paper. We decided to challenge the Monz, just for the fun of it. We should have known better: Monz makes use of his keen psychological insight and wins (he picked paper)! While on the topic of law, we asked the Monz what he thought of the new Miller Light "manlaw" advertising campaign, as Monz also has a rich experience in advertising and marketing. "They suck, the old guy shouldn't be on the panel, but I do think horrible things should happent to you if you stick a finger in my beer bottle.

Nothing horrible will happen to you if you lunch on orecciette pasta with spicy pepper sace, some hummus and twizzlers. Au contraire, your lunch will be quite yummy.
1 comments
Tuesday, June 13, 2006
Monz vs. Monz!

The literary editor (LE) was in a quandry. His reading group had picked Yann Martel's "Life of Pi." Years ago the LE discussed this book with Monz, at least in the abstract. It passed what the LE called "the blurb test" (overwhelming legions of positive, pithy endorsements from newspapers, periodicals and the high literati). "Eh!" said the Monz, who has no use for pretentious...crap. This past weekend the LE dug in, and was entirely nonplussed by the hero and his supposedly-heroic boyhood religious quest which results in him practising Hinduism, Christianity and Islam and looking down his nose at anyone not sufficiently ecumen-mystic (save a soft spot for athiests). He was even more turned off by [WARNING: SPOILER!!!] the stories of this hero as castaway on a boat, forced to eat various raw fish, [WARNING: YUCK ALERT!!!] drink turtle blood and [WARNING: BLOTNICK (I.E., TRIPLE YUCK) ALERT!!!] eat tiger feces. With about 90 pages left, the LE was ready to give up on the book and just go to the meeting for the food. But then he remembered a classic Monz teaching: "Give the flick a chance!" Surely this must extend to books. The LE reads on.

Monz lunches on, with an esoticly meaty affair: roasted pork and smoked butt sandwich on wholegrain with mustard. Orange and string cheese round it out.
1 comments
Monday, June 12, 2006
Screamed the Sound of Silence!

The phone rang. There were no words -- words were not necessary. Only the unmistakable sounds of cold rain and unseasonably sharp, cool winds, the plaintive wailing of a guitar in competent hands, and the rocking yet seductive voice of Marty Balin. It had come to pass: a workweek-weary Monz shrugged off the comforts of a well stocked basement in order to travel to lands unknown, all for the sake of the music he loves.

Such a quest requires an epic lunch: roast pork and turkey, muenster and mustard on whole grain bread, the ingredients purchased at some Polish deli in the city. Round it out with string cheese and an orange. ("Your wife got it, right?" "My wife bought it, I made it!")
0 comments
Friday, June 09, 2006
Tempted by the Fruit of Another!
Monz dittos last Friday's CFF lunch, but not the experience! Because as he drove to China Garden, he was tempted by the savory, smokey smells coming from the Waukegan Public Library. It seems that the WPL has a summer program of cultural delights (today it was some bluegrass band) where spectators are catered to by the one and only Obie's! Monz is considering putting CFF on "hiatus" until this matter is settled.
Meanwhile, Monz defintely will not be watching Marty Balin at
Waukesha's Taste of Summer
or sampling the local yumminess thereof. Ghost Whisperer anyone?
0 comments
Thursday, June 08, 2006
Blogstatic!

Sorry, Blogger wouldn't let us in again. Today Monz had the Usual with baked lays. The other day the Legal Editor attended a lunch seminar a little different than his usual litigation/intellectual property seminars. On this occasion he entered The Monz' world and attended a family law seminar. The LE does some family law pro bono, but in those cases his clients are poor and probably will not have use for that afternoon's topic (protecting retirement assets). Still, it counts towards the continuing legal education requirements, and it provided some interesting observations:

1) At IP seminars, the ratio is 4:1 male to female. At this seminar it was the reverse.

2) By and large, said "4" ratio were pretty hot.

3) $9.50 buys you lunch -- all you can eat, but only the uncouth take more than one serving. Salad, soup, chilli, sliced ham, mashed potatoes, mini cold-cut sandwiches, (over)seasoned potato chips, large soft cookies.
1 comments
Wednesday, June 07, 2006
%#$@*! Blogger!
(Don't blame us -- Blogger was down for hours!)
Picking up on a vibe from
Ale
, we continue our "Law and Lunch" series with the story of Mark Avsec. Who is Mark Avsec?" you say. Let us tell you:
Thirty years ago, Mr. Avsec was a member of
Wild Cherry
, laying down the boogie and playing that funky music until he died...or so he had planned. Of course, disco died, but not Avsec's career. He went on to hook up with Donnie Iris, co-writing that mid-rotation classic rock classic "Ah! Leah!" And then tragedy hit. A "disgurntled musician" claimed that the song's background vocal part had ripped him off and suued for copyright infringement. After three long years of litigation and a last-minute change of counsel, the case was dismissed. Avsec, his faith in music and the law in tatters, was ready to make that legendary journey to Rodando Beach, when the time-transcendent spirit of the Monz visited him. Like Batman and Spiderman before him, he would get vengance by becoming a superhero intellectual property lawyer and save others from such injustices. But first he had to finish college! At age 32, Avsec entered Cleveland State University, where he would later get his law degree.
Look at him now!
Monz is glad he could help, and if you feel like getting back in the music game Mark, feel free to borrow Monz' Craiglist musicians ad!
We can all borrow Monz' suggestion for lunch: corn beef and turkey with wholegrain mustard, orange, and string cheese.
0 comments
Tuesday, June 06, 2006
International Bright Young Thing!
Today we gave Monz the "What Country Are You?" quiz. At first we were surprised: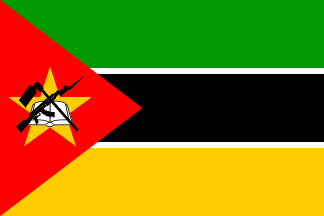 You're Mozambique!

You're tired of fighting with yourself. For years, you
fought battles with yourself over every little thing you could, but now it's finally
time to move on. Just forgetting about it looks like the best way to move
on, though you really like graphic representations of machine guns for some reason.
Rebuilding yourself is going to be a challenge, but with the inner peace
you feel now, it's looking like a possibility. Just take the machine gun
off your flag.


Take the Country Quiz
at the Blue Pyramid
Yet this is not the first time the Monz has inspired an utterance of this proud nation's name! In 1981, in circumstances too complex to go into here, Monz's heroics on the soccer field during gym class made the EIC exclaim "this is one small step for Mozambique, one giant step for us (our team)!" We kid you not. We also don't kid you that today's lunch was a turkey ham affair with beer unground mustard, plus string cheese, carrots, and orange. Gotta Revolution!
1 comments
Monday, June 05, 2006
A Gentleman and a Legal Scholar!
Monz is chillin' while illin' (don't fret, just a little cold) and goes to Subway for the usual. The fixin's don't come easy thanks to Subway's new, stingier employee. "You pick the veggies, we'll tell you how much you get!"
It's a fair criticism of this blog to say that we don't share enough of Monz' more mentally rigrorous, accademic thoughts. Thus, we provide the following transcript of a recent conversation between the Monz and the Legal Editor (LE) concerning a biography of the late Supreme Court Justice Harry Blackmun by New York Times Supreme Court coorespondent Linda Greenhouse.
LE: Dude, let me read you something from the New York Time's book review. It's by Jeffery Rosen, who's a bigwig legal writer. [Reader's Note: What the LE failed to mention is that back when Rosen worked at the New Republic, he dated the infamous Ruth Shalit, who the LE had a bit of a thing for, so readers should be on the lookout for any jealousy snark].

"After Justice Blackmun in the early 1960's rebuffed Chief Justice Berger's repeated overtures to join him on a two-man buddy trip through Europe"

Monz: "Ahhhhh."

LE: "the chief justice repsonds in what Ms. Greenhouse calls "the tone of a rejected lover" promising to "subside and lick my wounds." What emerges for the first time in this book is that Justice Blackmun's insecurities and hypersensitivity to slights were as pronounced as Chief Justice Burger's. Notoriously slow in producing opinions, Justice Blackmun feels "somewhat humiliated, not only personally, but publicly" when Chief Justice Burger assigns him fewer majority opinions than all of his colleagues. Justice Blackmun's diary recording the deterioration of his relationship with Chief Justice Burger reads like that of an emotionally needy high school student ("CJ for the first time very cool," he wrote in 1980. Five years later: "CJ picks on me at conference.")

Monz: [chortle!]
1 comments
Friday, June 02, 2006
Shocker!
The Literary Editor (LE) was walking by the newspaper stand at one of Chicago's two main commuter rail stations when simultaneously he saw advertising displays for two magazines. One had the Dixie Chicks on the cover. The other was for a
new magazine called "Shock"
, which teased that it would contain interesting yet disturbing images. The LE knew this might appeal to Monz and/or his readers. Not only that, but politics aside, Monz is far more Toby Keith than Dixie Chicks (though we doubt either is to be found on his ipod, except of course Keith's song "My List," which the ME once put on a mixed CD for him). And what is Toby Keith's most famous album? Shockin' Y'all! And was it not less than a year ago that we blogged
this
? Clearly the LE was being given a sign, so he went off to look for a copy. None was to be found! We're shocked!
No shock that on this most excellent CFF, Monz has a yummy Double Sauteed Pork special w/ pork fried rice from China Garden.
0 comments
Thursday, June 01, 2006
Please Monz, Don't Kill Us!
Keenly aware of Monz' sense of honor, but just as keenly aware of Monz' belief in the editors' full disclosure, we approach today's report with some trepidation. Yesterday while doing some, er, legal research, we came across a link purporting to be a
"hottest lawyer picture safari."
We feel compelled to note that none these women attorneys are as hot as Mrs. Monz (And Monz is better looking than these schmoes submitted as jokes). The Legal Editor (LE) felt compelled to go on a "hottest intellectual property lawyer safari,"
with success.
No trepidation about Monz' lunch: "cracked-pepper turkey-honey ham on WGB with whole grain beer mustard sandwich, carrots, orange, string cheese feast." Needless to say...
0 comments